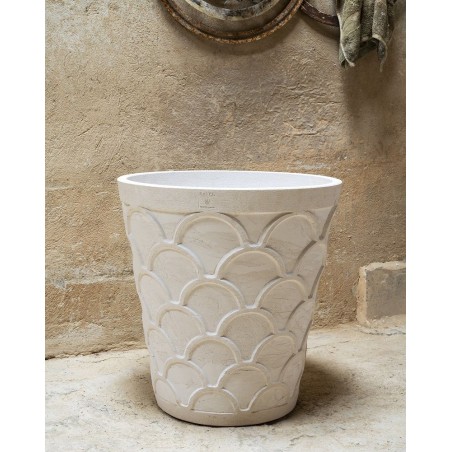  
POT JAC
White terracotta pot JAC is handcrafted in our workshops in Aubagne. Designed by Tristan Auer, it is one of our signed vases. It fits very well indoors and outdoors in modern decor like retro.
JAC exists in one color and one size only. Very easy to plant, it has a good size to accomodate large shrubs.
Beware of small folds of soil like very superficial fine lines are visible on the surface of the pot. These are validated by the designer and do not weaken the product in any way. 
Articles that might interest you