At the heart of the historic factory in Aubagne, the store is a maze of almost 2000m2 between the ivy-covered courtyard and the old stone walls.
We walk there discovering the entire production of the House: garden vases and tableware.
There is also a linen shop, a tribute to the old weaving activity as well as the downgraded vases corner, the business corner.
From 10 to 120cm in diameter, made by turning or moulding, all the vases are made by hand, on site, in white clay or terracotta-colored clay.
Historical models such as jars or more modern models designed by Maison Ravel or by designers, all vases are intended to be useful and timeless.
Presented planted in the courtyard garden, stacked in the greenhouse or staged in our store, a wide choice of shapes, styles and sizes is presented for all the atmospheres of terraces, gardens and all types of plants. Useful and beautiful containers.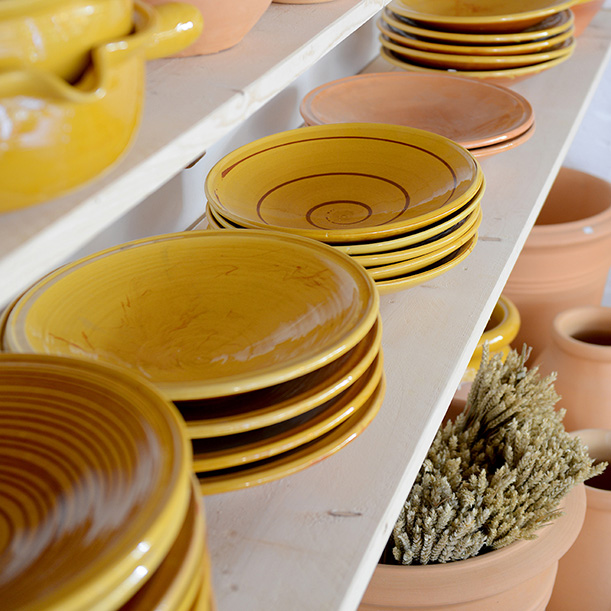 Only for sale in the store in Aubagne, the dishes, plates and pitchers are made by potters or stamped by hand. Glazed in green, honey, blue, lemon...the colors of Provence to set beautiful tables. The shelves are overflowing with multicolored crockery.
Historical food containers in Provence or the Mediterranean such as jugs, tians, perforated salad bowls or even much more modern recently developed models.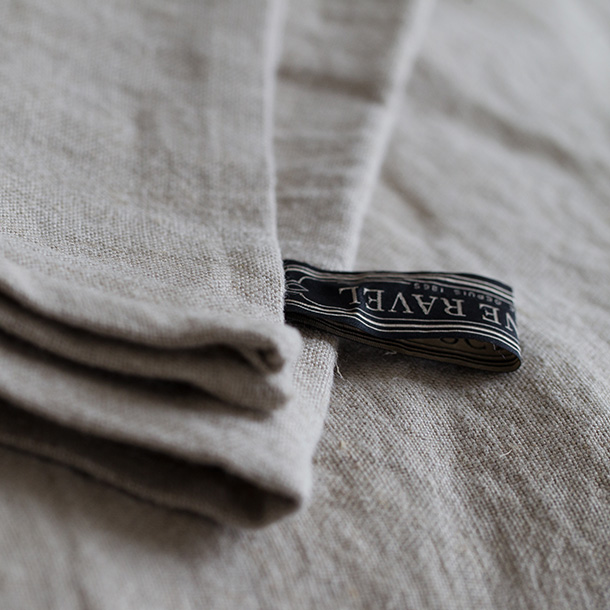 From 1910 to 1955, a weaving activity for boat sails or truck covers was present within the factory.
Philogène Ravel, a weaver by trade, still has his plaque on the facade of the factory. Today, tablecloths, beach towels, fabrics by the meter are sold in a shop within the store. The collection after his name and all the products are woven and assembled in France. The spirit is still there.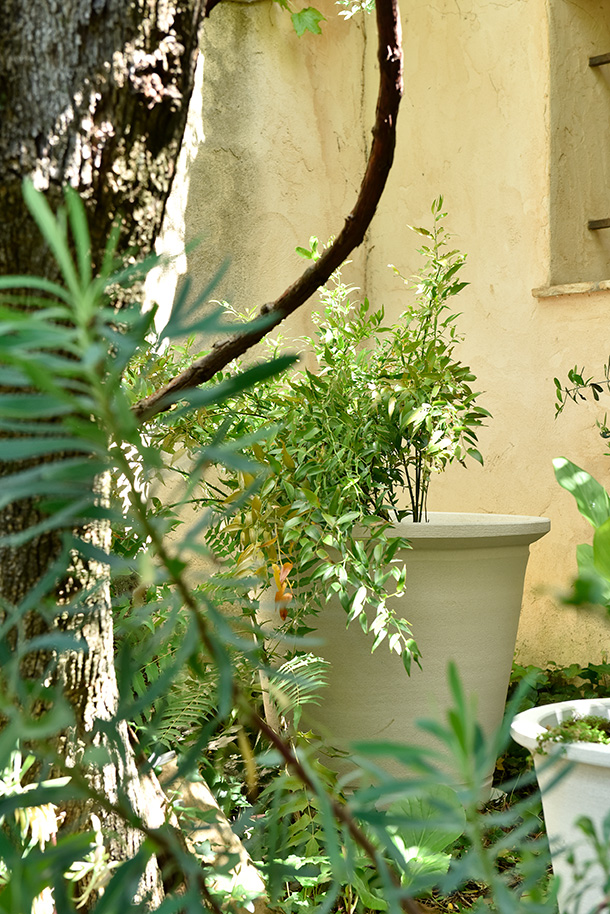 Our Team brings you all the advice you need to help you in your selection of garden vases: for an alignment, a house entrance, replanting, protecting yourself, decorating...Monday to Saturday from 9:30 a.m. to 6:30 p.m. without interruption or by email magasin@poterie-ravel.com.
The team can receive you by appointment.
Every Thursday at 10 a.m., Poterie Ravel welcomes you for a tour of its workshops.
From the manufacture of the clay paste to the moulding, turning and firing, you will leave for a visit of about 40 minutes to discover the ceramic trades.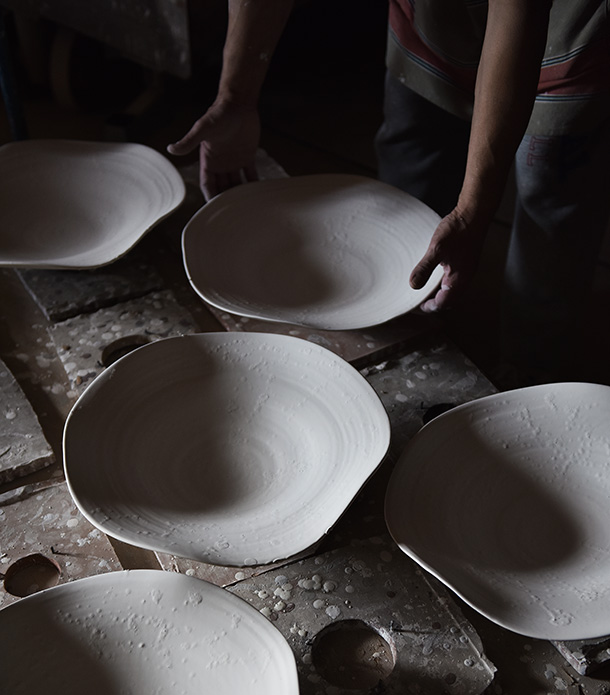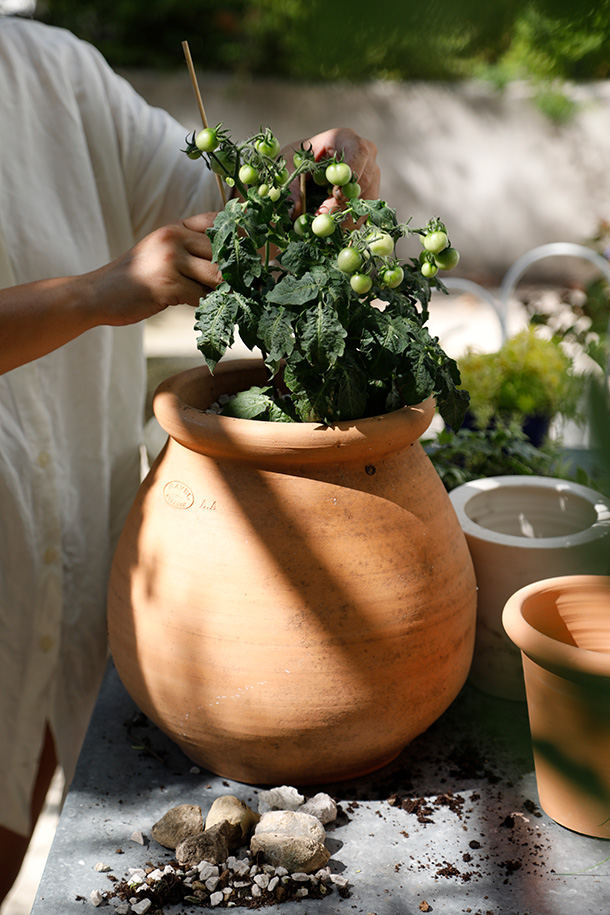 When you come to the store, the sales team will ensure that you get all the advice you need to sustainably plant your vases and maintain them.
Do not hesitate to consult our "Care and Maintenance" of pots section to complete this information.